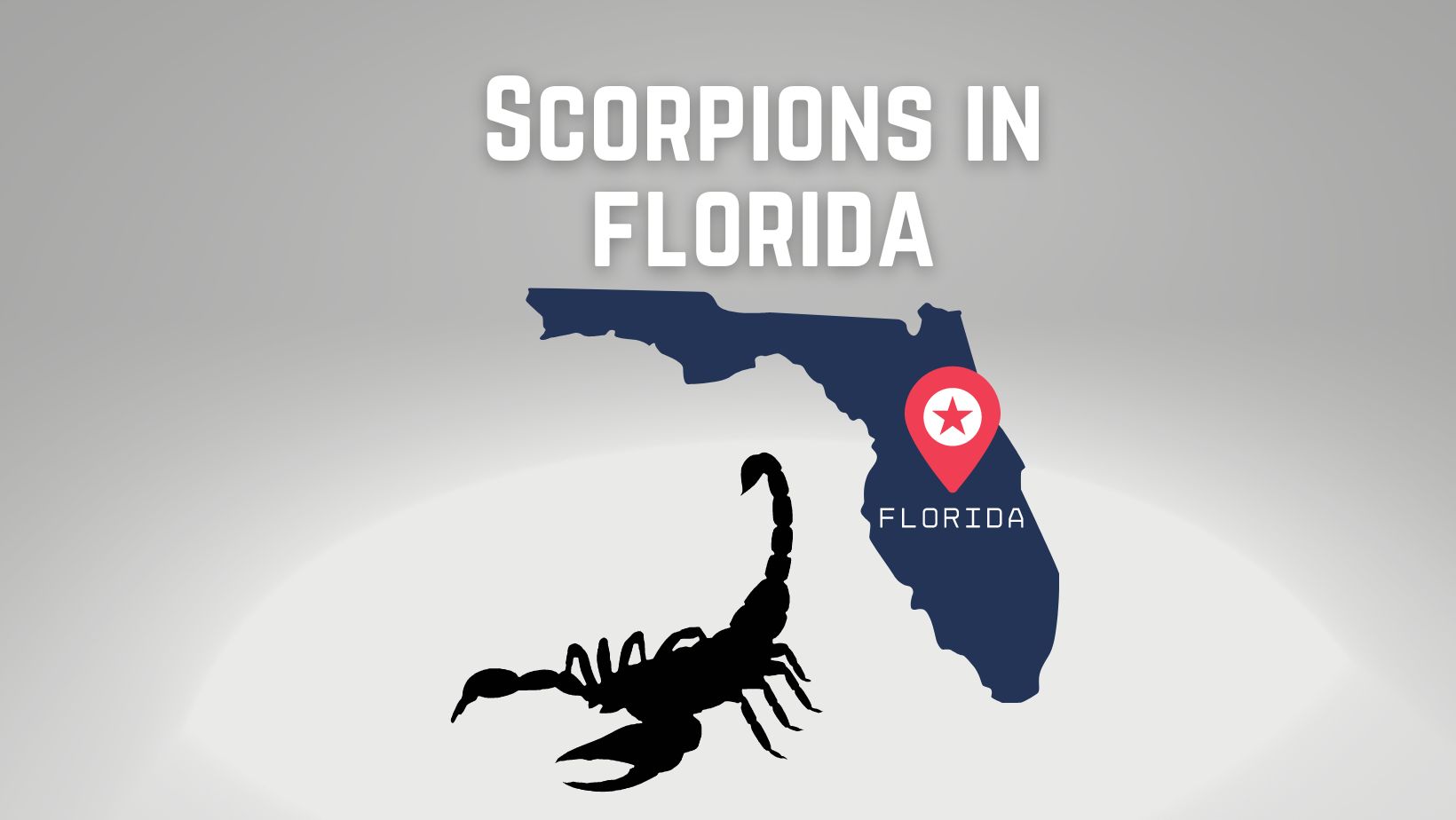 When it comes to wildlife encounters in Florida, scorpions are not usually the first creatures that come to mind. However, the Sunshine State is home to several scorpion species that can occasionally make an appearance in residential areas. Understanding the types of scorpions found in Florida is crucial for residents and visitors alike to ensure their safety and minimize the risk of unpleasant encounters. In this article, we will explore some of the scorpion species commonly encountered in Florida and provide helpful tips on how to stay safe.
Common Scorpion Species in Florida
Florida is host to a variety of scorpion species, each with its own unique characteristics. Let's take a closer look at some of the scorpions you may encounter in the state.
Florida Bark Scorpion
The Florida Bark Scorpion, scientifically known as Centruroides gracilis, is a small scorpion species measuring about 1.5 to 2.5 inches in length. They are pale yellowish-brown in color and are primarily nocturnal creatures. These scorpions are commonly found in wooded areas, particularly near fallen logs or under tree bark. If you enjoy spending time outdoors, especially in natural environments, it's important to be cautious and watchful to avoid accidental encounters with the Florida Bark Scorpion.
Eastern Striped Scorpion
Another scorpion species prevalent in Florida is the Eastern Striped Scorpion (Centruroides vittatus). These scorpions are typically small, measuring around 1.5 to 2.5 inches long. They have a distinctive pattern of dark stripes running along their back and tail. Eastern Striped Scorpions can be found in various habitats, including forests, grasslands, and urban areas. It's essential to exercise caution when handling debris or rocks in these environments, as these scorpions may hide beneath them.
Hentz Striped Scorpion
The Hentz Striped Scorpion (Centruroides hentzi) is another scorpion species native to Florida. These scorpions have a yellowish-brown coloration with dark bands on their body and tail. They are typically found in dry habitats, such as sandy areas, but can also be encountered indoors. Taking preventive measures, such as sealing cracks and crevices in your home, can help minimize the chances of encountering a Hentz Striped Scorpion.
Guiana Striped Scorpion
The Guiana Striped Scorpion (Centruroides guianensis) is a larger scorpion species that can reach lengths of up to 4 inches. They have a dark brown or black coloration with yellowish stripes on their body. Guiana Striped Scorpions are primarily found in southern Florida, particularly in the Everglades region. If you plan to explore the Everglades or other natural areas in southern Florida, it's important to be aware of the potential presence of these scorpions and take appropriate precautions.
3 Signs of Scorpion Presence
Detecting the presence of scorpions can help you take proactive measures to avoid encounters. Here are some signs to look out for:
Shed Exoskeletons
Scorpions, like other arthropods, molt their exoskeletons as they grow. Finding shed exoskeletons is a clear indication that scorpions have been present in the area. These exoskeletons can often be found near hiding places such as crevices or under objects. If you come across a shed exoskeleton, it's essential to exercise caution and remain vigilant.
Droppings
Scorpions also leave droppings that can serve as an indicator of their presence. Scorpion droppings resemble small, dark pellets. These droppings may be found in areas where scorpions hide or travel, such as corners, under furniture, or near entrances.
Nests and Burrows
Scorpions create nests and burrows to seek shelter and protection during the day. These nests are typically located in dark, secluded areas such as cracks in walls or underneath rocks. If you notice any small holes or burrows in and around your property, it's important to be cautious and take appropriate measures to prevent scorpions from entering your living spaces.
3 Scorpion Safety Measures
To minimize the risk of encountering scorpions in Florida, it's crucial to adopt certain safety measures. Here are some steps you can take:
Securing Entry Points
Sealing cracks and crevices in your home is essential for preventing scorpions from entering. Inspect doors, windows, and foundation walls for any potential entry points and seal them using caulk or weatherstripping. This simple yet effective measure can significantly reduce the chances of scorpions finding their way indoors.
Yard Maintenance
Maintaining a well-kept yard can discourage scorpions from establishing habitats near your home. Keep your lawn trimmed, remove piles of debris, and eliminate clutter that may provide hiding places for scorpions. Regularly inspect and clean outdoor areas such as sheds, garages, and woodpiles to minimize potential scorpion habitats.
Clothing and Bedding
When handling clothing or bedding that has been left on the ground or in storage, it's important to take precautions. Shake out and inspect these items before use to ensure no scorpions are hiding within them. Additionally, consider storing clothing and bedding in sealed plastic containers to prevent scorpions from gaining access.
What to Do if You Encounter a Scorpion?
Despite your best efforts, there may be instances where you encounter a scorpion. In such situations, it's crucial to remain calm and take appropriate actions:
Stay Calm and Still
When encountering a scorpion, it's important to stay calm and avoid sudden movements. Scorpions typically won't attack unless provoked, so it's best to remain still and observe their behavior from a safe distance. Panicking or making sudden movements may startle the scorpion and increase the chances of a defensive response.
Remove the Scorpion Safely
If you need to remove a scorpion from your living space, it's essential to do so safely. Wear protective gloves and use long-handled tools like tongs or a jar to capture the scorpion without getting too close. Gently place the captured scorpion in a secure container and release it outdoors, away from your home.
Conclusion
Understanding the scorpions found in Florida is crucial for residents and visitors to ensure their safety. By familiarizing yourself with the common species and their habitats, you can take proactive measures to minimize encounters and reduce the risk of scorpion-related incidents. Remember to secure entry points, maintain a tidy yard, and exercise caution when handling clothing and bedding. By implementing these safety measures, you can enjoy the beauty of Florida's natural environments while minimizing the chances of encountering scorpions.
FAQs
Are scorpions in Florida dangerous?

While most scorpions found in Florida have venom, they are not considered highly dangerous. However, their stings can cause pain and discomfort, especially for individuals who are allergic or sensitive to their venom.

Can scorpions climb walls?

Yes, scorpions are capable climbers and can scale walls, especially rough surfaces. It's important to seal any potential entry points to prevent them from accessing your home.

Are scorpions active during the day?

Scorpions are primarily nocturnal creatures. They tend to hide during the day and become more active at night when they hunt for prey.

Do scorpions serve any ecological purpose?

Scorpions play a vital role in ecosystems as they help control populations of other small arthropods. They are considered beneficial in maintaining balance within their natural habitats.

Can scorpions swim?

While scorpions are not natural swimmers, some species have the ability to float and survive in water for a short period. However, they prefer to avoid bodies of water whenever possible.